Relationship Boundaries and Divorce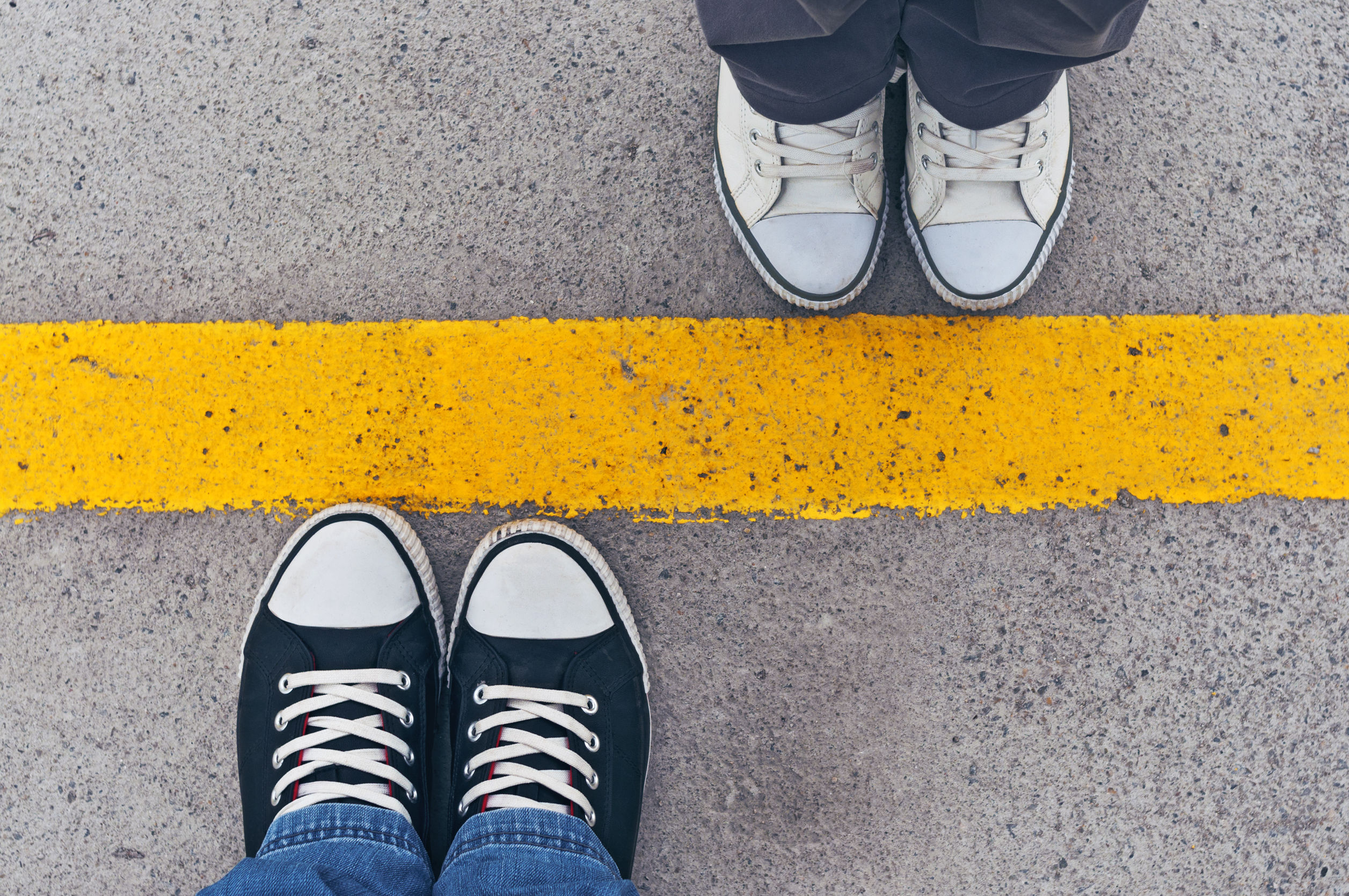 Give and Take
In a relationship and marriage putting boundaries in place for the behaviors you will accept, and for the demands others set for you is healthy. It means you honor the fact that you will be expected to give, and you will be allowed to take – and you expect your spouse/partner to honor the same.
The problem comes when you find yourself doing all the giving and someone else is doing all the taking. Without healthy boundaries, you may discover that you're allowing your spouse to override your feelings and desires – that your spouse is taking up all the emotional space and leaving none for you.
What I hear from some clients is that they began to see a pattern in their marriage of them minimizing their own desires, feelings, and emotions in order to please (or attempt to please -) their spouse. But it's never enough is it? There came a time where they avoided voicing ANY needs and self-expression because it might lead to disagreement or conflict. They put aside their emotional self to 'keep the peace'.
This is self-neglect. Setting aside your own needs in order to maintain an illusion of peace is a set-up for resentment. You are allowed to form and maintain healthy boundaries in a relationship. If you find that you are not allowed to have your own boundaries, wants and needs, then re-assessing where you are and who you are spending the rest of your life with is also healthy.
If you've made a decision that it's time to move on, give us a call. We've been there, we can help.
Divorce / Collaborative Divorce / Uncontested Divorce / Simplified Divorce
850-474-1115 / lisayorklaw.com / 1600 N. Palafox St. Pensacola, FL