Love Nots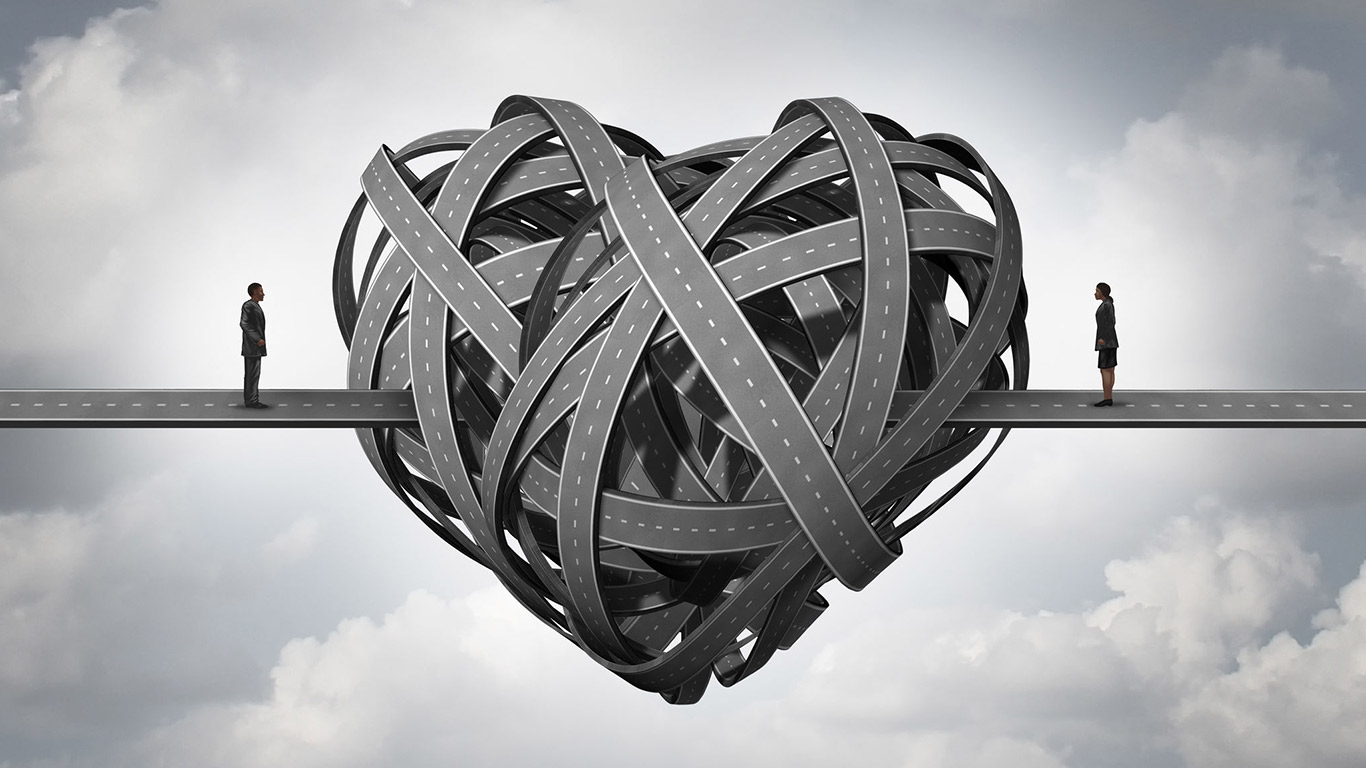 Have you heard this "relationship advice" attributed to Buddha?
"When you meet somebody and your heart pounds, your hands shake, and your knees go weak, that is not your "soul mate". When you meet your "soul mate" you will feel calm. You will feel no anxiety and no agitation." Hmmmm. Not sure if this has been stamped as a true and correct Buddha quote. In fact, Buddhism as a study does not really seem to subscribe to the idea of a "soul mates." The closest I can find to a Buddhist teaching on "soul mates" is a posting by the Tiny Buddha website (a great website by the way), in which the author describes your soul mate as … you!
Although Buddha was not known as a relationship expert, it does appear that he believed in deep love and offered some insight what it takes to 'always' be together, "If both husband & wife want to see one another not only in the present life but also in the life to come, they should be in tune in conviction, in tune in virtue, in tune in generosity, and in tune in discernment. Then they will see one another not only in the present life but also in the life to come." Great advice.
Even though the original quote may not have been by Buddha, I still think it makes a good point. When you move past the flames of infatuation, what you can be left with is a growing sense of comfort, deep respect and love for one another. If, however, what's left over after the lust and passion is gone is anxiety, shaky knees and weakness, well that doesn't sound like he or she is 'the one'.
Look for the love that makes you feel comfortable, cared for and calm. True love shouldn't tie you in knots.
Are you in a marriage that makes you feel like you're tied up in knots? When you're ready to unravel, give us a call. We've been there, we can help.
850-474-1115 lisayorklaw.com
Divorce / Collaborative Divorce / Uncontested Divorce / Simplified Divorce
1600 N. Palafox St. Pensacola, FL 32501